VERNAL CAR ACCIDENTS:  US 40 and US 191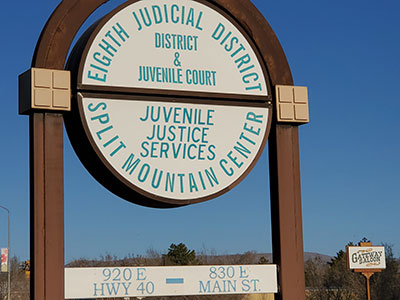 Car accidents involving your family while visiting Dinosaur National Monument can be devastating.  Especially your injuries and trying to find medical care on your out-of-state medical insurance.  As a local resident of Vernal, Roosevelt or Duchesne hiring a more specialized attorney who regularly and consistently works with Utah car accident cases will get you better results.
Here is how Vernal car accident attorney Jake Gunter can help out-of-state car accident victims or local Vernal residents:
(1).  Dealing with the Car Insurances.   Hiring a Vernal car accident lawyer to immediately start helping you with the insurance companies will take a huge stress off your back.  Let Jake Gunter's legal team deal with the insurance companies so you can get back to work and get better.
If you live out-of-state your insurance can be issued from another state. Or, your insurance can be on a rental car.  Further a good Utah car accident law firm can help you deal with  the other person's insurance.  When you have out-of-state car insurance there can be conflicts with coverage, medical pay, personal injury protection benefits and priority of who pays first.  Your Vernal, Utah car accident personal injury attorney can help you navigate the world of insurance.
When the Vernal car accident occurs when you are in a rental car, sometimes you can stack insurance policies or PIP benefits.  Having several car insurance policies to help pay your medical bills can be huge benefit.
See this article on PIP stacking.   https://www.gunterinjurylaw.com/stacking-utah-personal-injury-protection-benefits/
What is Utah PIP?  https://www.gunterinjurylaw.com/overview-of-pip/
What is a medical pay PIP denial?  https://www.gunterinjurylaw.com/09212015-what-is-a-pip-denial-what-can-i-do/
Overview of PIP.  https://www.gunterinjurylaw.com/utah-personal-injury-protection-2/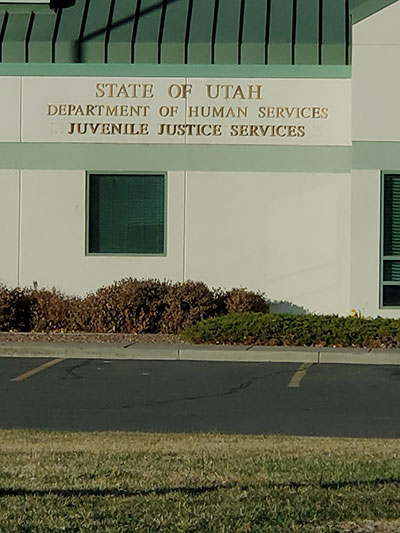 (2).  Heavy Equipment.  Semi-Truck Collisions.   Motor vehicle accidents in Uintah County, Vernal Utah often involve large heavy equipment.  Vernal, Roosevelt and The Basin are known for mining, heavy equipment and mining.  Natural resources, including phosphate, petroleum, natural gas and uintaite (Gilsonite) are a significant aspect of Verna's economy.
Semi-trucks and heavy machinery cause serious physical injuries.  Luckily these 18 wheelers and moving vehicles have one million dollar plus insurance policies to cover your injuries.
Modern semi-trucks have "black boxes."  Basically like flight recorders that are used in airplanes.  You need to hire a sophisticated Utah personal injury attorney who has the ability to hire the right expert witness to interpret these "black boxes" in proving liability.  If the semi-truck is claiming he stopped cautiously, the black box will tell the tale, which could make the difference in proving liability.
See this car accident article on the types of car accident damages that are recoverable in your semi-truck accident injury case.  https://www.gunterinjurylaw.com/damages-in-utah-personal-injury-car-accident-cases/
The most common damages in a semi-truck accident are:
(1).  Medical bills.  (2).  Lost wages. (3).  General pain and suffering.  (4).  Lost future ability to earn money.
All these parts of your injury case should be carefully analyzed and reviewed to ensure you have a fair and adequate injury settlement.
(3).  Experience with Vernal Car Accident Injury Cases.  Attorney Jake Gunter has been practicing law for nearly 20 years and nearly exclusively in Utah personal injury and criminal defense.  Practicing only two areas of law tends to make an attorney a better attorney because they do the same type of law over and over.
Hiring a general practice attorney who does divorces, bankruptcies and now does your serious Vernal car accident case is not a good idea.  Would you hire a podiatrist to do your dental work?  Or  chiropractor to fix your teeth?  No.
Team of Attorneys and Staff on Your Case.
The size of the law firm that you hire for your Vernal car collision matters greatly.  Attorney Jake Gunter has a full staff of paralegals, secretaries and associate attorneys who help on your injury insurance claim.  You are not hiring a solo, general practice attorney on your serious injury case.
Expert Witnesses Cost Money.
Small law firms can't afford to hire the best expert witnesses on your car accident case.  Often a car accident case will require that the plaintiff's attorney hire an expert witness.  Expert witnesses are easily $2,500 plus just for the initial expert report.  Without adequate documentation of your injuries by an expert witness, your case will be devalued by the insurance company.  You will receive less compensation.
Utah car accident attorney Jake Gunter is based in Provo, Utah and takes car accident cases state wide.  He has handled car accident cases in Moab, St. George, Manti, Logan, Salt Lake and Vernal.   Call

(801) 373-6345

.  Free consultation.